Chiropractor Maple Grove MN
The Movement Chiropractic & Wellness is conveniently located just off interstate 94 and Hemlock exit in Maple Grove, MN. The clinic is just south of the Arbor Lakes Shoppes across from Perkins in the JRA Financial building. Our Northwest Twin Cities location allows our patients to conveniently stop in for treatment whether they live in Maple Grove, Osseo, Plymouth, Brooklyn Park, Brooklyn Center, New Hope, Champlin, Elk River, Rogers, or even St. Michael.
I chose to be a chiropractor in Maple Grove because it offered the best location for the patient base I was servicing. Living in the area also allows me to easily make emergency visits and offer treatment on Sundays. As the Northwest suburbs continue to grow the need for experienced chiropractic with a wide array of services is needed and Maple Grove was the perfect fit.
There are so many reasons The Movement Chiropractic & Wellness is superior than other clinics offering chiropractic in the Maple Grove area. First, the services we offer are more expansive (chiropractic manual, flexion distraction, and activator adjustments; massage therapy; physical therapeutic rehabilitation, Functional Medicine, lipo laser, physical therapeutic modalities, state of the art massage chairs, digital x-rays, and spinal corrective care programs). There are several clinics in town that only offer monthly adjustment programs without diagnosing or catering the treatment to the specific needs of the patient. We too offer monthly wellness programs, but we do not just limit our clinic and its array of services to this only.
I offer more experience than any other chiropractor in the area. I have been in practice over 20 years owning 12 clinics in the Minneapolis and St. Paul area. In the past I have employed physical therapists, medical doctors, massage therapists, and chiropractors over the years in my clinics to serve my patient's needs. Currently, I only own The Movement Chiropractic and employ only experienced staff who "love" people and have amazing bed side manner. Our success is your amazing experience.
Finally, I believe our professional yet relaxed clinic atmosphere is non like you will experience anywhere. From friendly staff helping you sign in or giving you a cup of tea or coffee to the beautiful clinic atmosphere, you will find yourself seeing the difference. Of course, the treatment needs to be affordable so we offer the best prices in town as well as $39 one hour massages. All you have to do is spend some time on Google reading what our happy patients are saying with all the 5 star reviews.
If you are looking for a new experience, a better experience, for feeling good and being healthy then give us a call. We work with all insurance plans, accept Health Saving Plans and Flex Spending Plan Cards, and offer the most affordable cash plans and discounts in town. Our promise is to offer an exceptional experience you can't get anywhere else. And… if we can't help, we will help you find someone who can. We would love the opportunity to be a part of your health care team. It's more like family at The Movement…the way we would like it. Check out our new patient special and get scheduled now.
Monday
9:00am - 12:30pm
3:00pm - 5:30pm
Tuesday
Closed
Wednesday
9:00am - 12:30pm
3:00pm - 5:30pm
Thursday
3:00pm - 5:30pm
Friday
Closed
Saturday
Closed
Sunday
9:00am - 11:30am
Massage Hours May Differ
The Movement Chiropractic & Wellness
7373 Kirkwood Court North #110
Maple Grove, MN 55369
(763) 898-3517
Stop By To Purchase Your Copy of "Doctor's Don't Lie" Today!
HOW TO CHOOSE A Maple Grove CHIROPRACTOR
The following pointers can be useful in helping you find the best chiropractor for you in Maple Grove. Often times when people are looking for chiropractor in Maple Grove, they simply go straight to Google and choose the first result they see.
However, a chiropractor who is coming up first in a Google search should not automatically become your first choice for care. Consider the following steps to find the best chiropractor for you.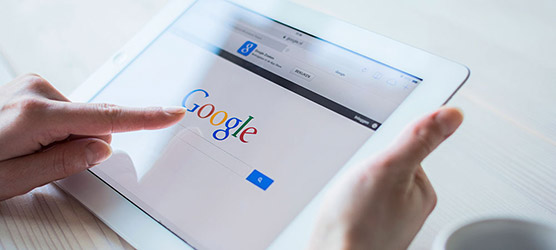 Time Needed: 5 minutes
Total Cost: USD 0.00
THE 4 SIMPLE STEPS TO CHOOSING A Maple Grove CHIROPRACTOR
Step 1: Start a Google Search
First, enter any of the options below in the search bar:
Chiropractor Maple Grove
Chiropractor 55369
Chiropractor near me
Best chiropractor in Maple Grove

Step 2: Check Out Their Website
The top Maple Grove chiropractors put just as much thought into their site as they do in their overall practice. In looking over their website, you should get a sense if they might be the best chiropractor for you.

Step 3: Read Their Reviews
Find the Google Business Page of a chiropractic office you are considering for care. It's one thing for a doctor to claim they can help, it's another to see patients leave their happy reviews providing proof.

Step 4: Call The Office
After getting a general overview of what the clinic offers, call the the office to see if they match the messaging that their site and Google My Business have portrayed. After a brief talk with the office, you will find out if they are the the right fit for your health goals.